Why sell your old master drawings with drawings-online.com ?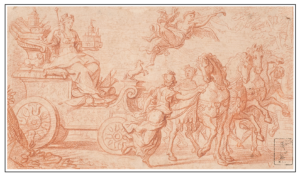 Drawings-online is an online gallery specializing in old master drawings and drawings from 19th century to early 20th century. It is run by specialists in the field who have been practicing for many years and developed a real expertise.
Drawings-online benefits from a base of more than three thousand subscribers and clients that we continue to develop.
Each month, our digital portfolio is dispatched to all our potential customers around the world. When a drawing has attracted their attention, our customers are not subject to the pressure of auctions but simply to that of being outbought by a quicker customer.
We also communicate through the press on specialized media and social networks.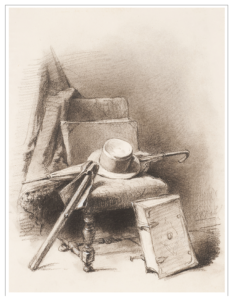 The drawings-online.com site is fully translated and available in French at drawings-online.com.
When you entrust drawings-online.com with your old master drawings, 19th or early 20th century drawings, and your oils on paper, we catalog, appraise, photograph and estimate them in order to establish with you the best price possible, a price at once fulfilling your expectations and most prone to trig the interest of buyers. You are not subject to the random results of auctions which, while exceptionally leading to unexpected results, are often a source of disappointment for sellers. We know our market and will be able to help you maximize your interest, which is also ours.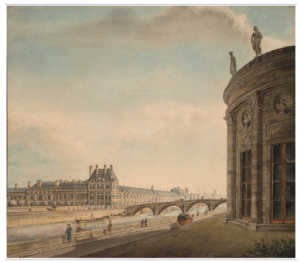 Your drawings can be sold at the release of the Monthly Portfolio in which they are included, thanks to our e-mailings all over the world. But it can also be sold in the medium term thanks to natural referencing which is optimized by the work of the professionals acting on our site. For example, if you do a search on the artist Domenico Maria Bonavera, drawings-online appears on the general google first page and on the google image page with our drawing offered on the site.
Unlike what happens with public auctions whose catalogs and results are recorded by data platforms, when a drawing does not sell on drawings-online.com, it is not definitively affected by any valuation history, sales result, or "unsold" labeling. For the sage of efficiency, Google does not point to drawings which were withdrawn from sale, so as not to direct Internet users to "products" not available for sale.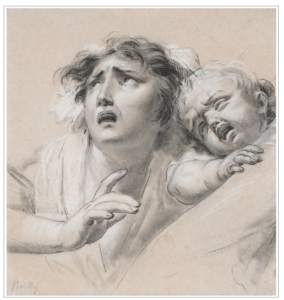 We decide together the selling price that will be displayed on the drawings-online.com site. We have a policy of transparency and all our prices are displayed. You can also check at any time whether your drawing is still available or not because it is instantly marked as "sold" at the time of the transaction.
We handle the logistics of packaging, insurance and transport to the end customer at no added cost to the seller.
We sell collections, artists 'studios, French, Italian or northern schools' drawings. We sell charming drawings for less than 500 euros, beautiful drawings for several thousand euros but also rare sheets at rarer prices …
DO NOT HESITATE TO SUBMIT YOUR COLLECTIONS, YOUR STUDIO COLLECTIONS, YOUR FRENCH, ITALIAN OR NORTHERN DRAWINGS. ENTRUST US WITH YOUR CHARMING DRAWINGS, YOUR MASTER PIECES, YOUR RARE SHEETS!
We can build with you a new way of selling drawings internationally and maximize your results with the best transparency.