Benjamin Rabier
La Roche-sur-Yon 1864 – Faverolles 1939
The Partridge Hunt
Pen and black ink, grey wash with white heightening on thick paper
Signed lower right Benjamin Rabier.
275 x 185 mm – 10 13/16 x 7 5/16 in.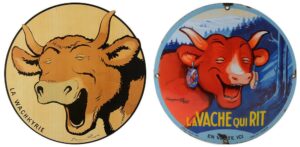 A great draughtsman since his childhood, Benjamin Rabier very early on became one of the most successful illustrators of French satirical newspapers such as Le Rire, Le Pêle-Mêle, and later L'Assiette au beurre, Le Chat noir, and La Jeunesse illustrée. Building on that success, he soon began to illustrate books, such as La Fontaine's Fables or Le Roman de Renart, and even publish his own newspaper Histoire comique et naturelle des animaux (1907 – 1908) and comic books. His character Tintin-Lutin, a little boy wearing tuft and knickerbockers who happens to ride a motorbike to Moscow, inspired Hergé his famous reporter. For a long period of time, hard-working Rabier cumulated a night job as an accountant with his extremely prolific artistic production, until he fell ill and decided in 1910 to dedicate all his time and energy to his art. Rabier created many of the iconic images of his time which accompanied and fostered the sense of humor of a whole generation otherwise deeply affected by war and epidemics. Among those images are Flambeau the war dog and the Lapin va-t-en guerre, a rabbit holding a trumpet which was the logo of the planes of squadron SAL 39 (Joseph Kessel's squadron) and which later became the logo of the Gringoire biscuits. Working in advertising, he created the famous and definitely optimistic logo of the Vache qui rit (first created for the meet transportation during First World War, then used in 1919 to illustrate a fox-trot music sheet called Wachkyrie and finally, in 1923, for advertising Léon Bel's cheese).  In 1916, he had started to make animated cartoons, a technique fully expressing his great sense of rhythm and movement: Flambeau the dog and Gédéon the yellow duck (1922 to 1925) became his most famous characters.
This beautiful composition is an illustration project for the plate N.8 of Histoires naturelles by Jules Renart (1896), the poetic and humoristic narrative of a hunter, illustrated by Benjamin Rabier for a publication in 1909. It illustrates the chapter about partridge hunt. The black and grey shades remind the shadow shows Rabier enjoyed to watch at the Chat noir cabaret in Montmartre.
Condition report: Very good condition. Traces of former mounting in the four corners on the verso.